September 10, 2014, at 12:00 AM

And on that note, that's a wrap for chapter 9. Long time readers know I take a break between chapters to recharge my batteries and renew the page buffer, and it's that time again. Updates will resume on
November 10
. Promise.
In the meantime, if you're a creative sort, you have the next few months to work on fanart or fanfiction for one of a
pair of contests!
The last fanfiction contest produced some really amazing
stories
and since I couldn't decide on whether to do another one or fanart this time, I caved and did both! I hope you guys have fun with it and let me know if you have any questions.
Since the Volume 2 KS did so well I decided not to open up donations during this break. Without further ado I'll see you guys in a bit, and thanks for reading! :)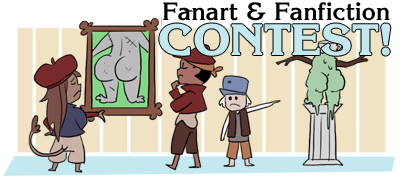 98 Comments